Cabezal
Cabezal is an Sound Installation / Memorial that addresses in a transgressive and poetic way, the femicide phenomenon that has been taking place for several years in México. Based on data and statistics retrieved from different sources, our interest is focused on creating a situation that invites the public to reflect and raise awareness of this phenomenon, as well as its impact both on the lives of the victims and on the social and cultural structure in its different contexts. The piece covers two aspects around femicide:
On the one hand, the multichannel sound piece that, through an acousmatic composition, gives voice to all the women who have been victims. The sound aspects of the piece immersing the interactor in a state of restlessness that seeks to connect with the anguish and pain that these women had to go through. The visual part of the installation, the tangible, is a memorial made from 32 pits. From each one of these pits, represented by a mound of earth, rises a head covered by a black hood personifying the submitted subject.
As a whole, the installation shows the silencing side of the act, the gag, the subjection, but at the same time, it gives voice to every woman who is violated so that her name lives in the collective memory.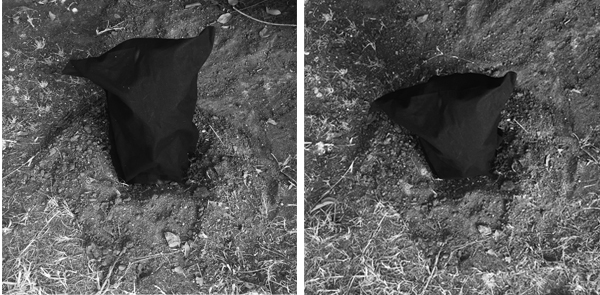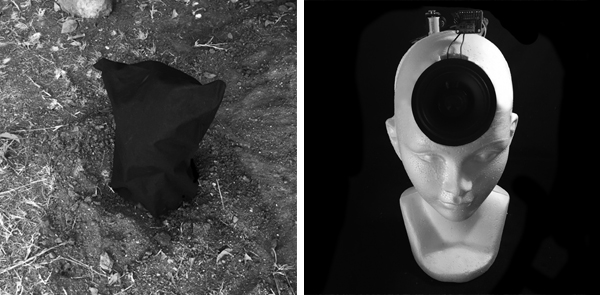 Graphic Score I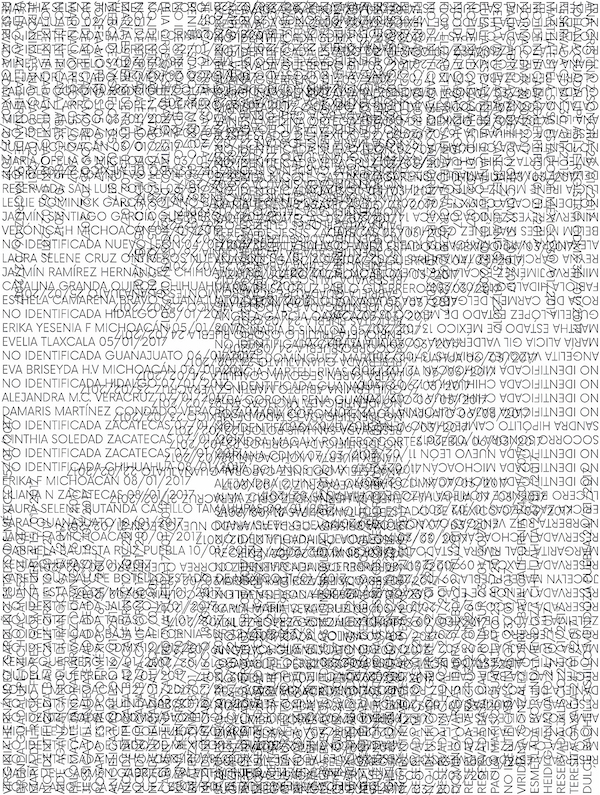 Graphic Score II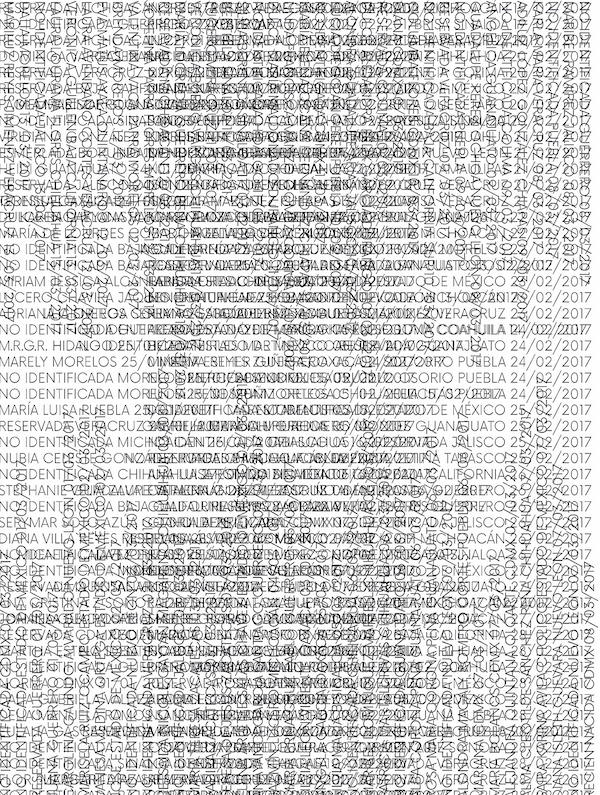 Graphic Score III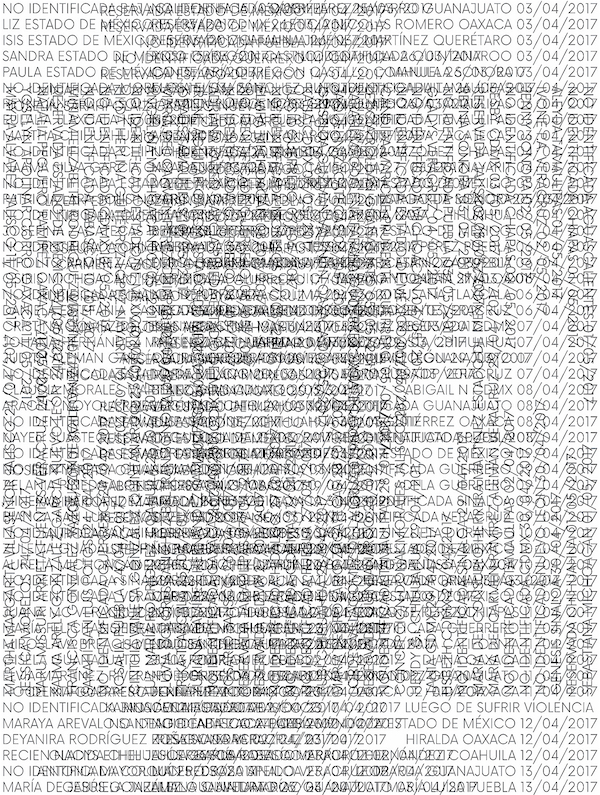 Graphic Score IV